"They call television a medium because nothing on it is ever well done."
- Fred Allen
4/2/2011 - Updated Stump the Stars
3/28/2011 - Updated The Nat King Cole Show
2/17/2011 - Updated The Nat King Cole Show
9/19/2009 - Updated The Colgate Comedy Hour
8/22/2009 - Added Can You Identify These Actors?
3/17/2008 - Updated The Nat King Cole Show
11/19/2007 - Added The Museum of Broadcast Communications
11/11/2007 - Updated The Frank Sinatra Show (1950-52)

---
This is the spot for episode guides and lists of those hard-to-find shows of yesteryear!

The web is a great place to find information on all manner of subjects. But if you're a fan or collector of classic TV shows, as I am, you've probably found it difficult to locate the history of certain shows, and something as simple as compiling a complete and accurate list of episodes can be elusive.
The purpose of this site is to try to track down that elusive information and post it here. Hopefully, highlighting these shows here will generate renewed interest in them and maybe lead to well-organized DVD releases of them. Or at least one can hope.
---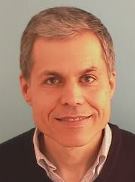 Jim Davidson is the founder and past president of the National Association for the Advancement of Perry Mason and former publisher/editor of the periodicals NAAPM Newsletter and Classic TV. His articles, interviews, and reviews have appeared in Films in Review, Filmfax, Tower Records' Pulse! magazine, and The TV Collector. He has contributed research to the books The Complete Directory to Prime Time Network TV Shows (Fifth Edition) by Tim Brooks and Earle Marsh (Ballantine Books), Primetime Proverbs by Jack Mingo and John Javna (Harmony Books), Donna Reed: A Bio-Bibliography by Brenda Scott Royce (Greenwood Press), and was a member of the expert panel that ranked shows for The Best of Crime & Detective TV by Max Allan Collins and John Javna (Harmony Books). He has appeared on TV in The Case of the Courtroom Legends, a Showtime special about Perry Mason author Erle Stanley Gardner and star Raymond Burr, and was co-producer of the Perry Mason 50th Anniversary Edition DVD set from CBS-Paramount.
---
A special thanks to Michael Struthers for his advice and support of this website.
Search This Site!

Support This Site!
As you can imagine, a website like this involves a not insignificant commitment of time and money. Help me make it worthwhile by making a small donation. It will be much appreciated.